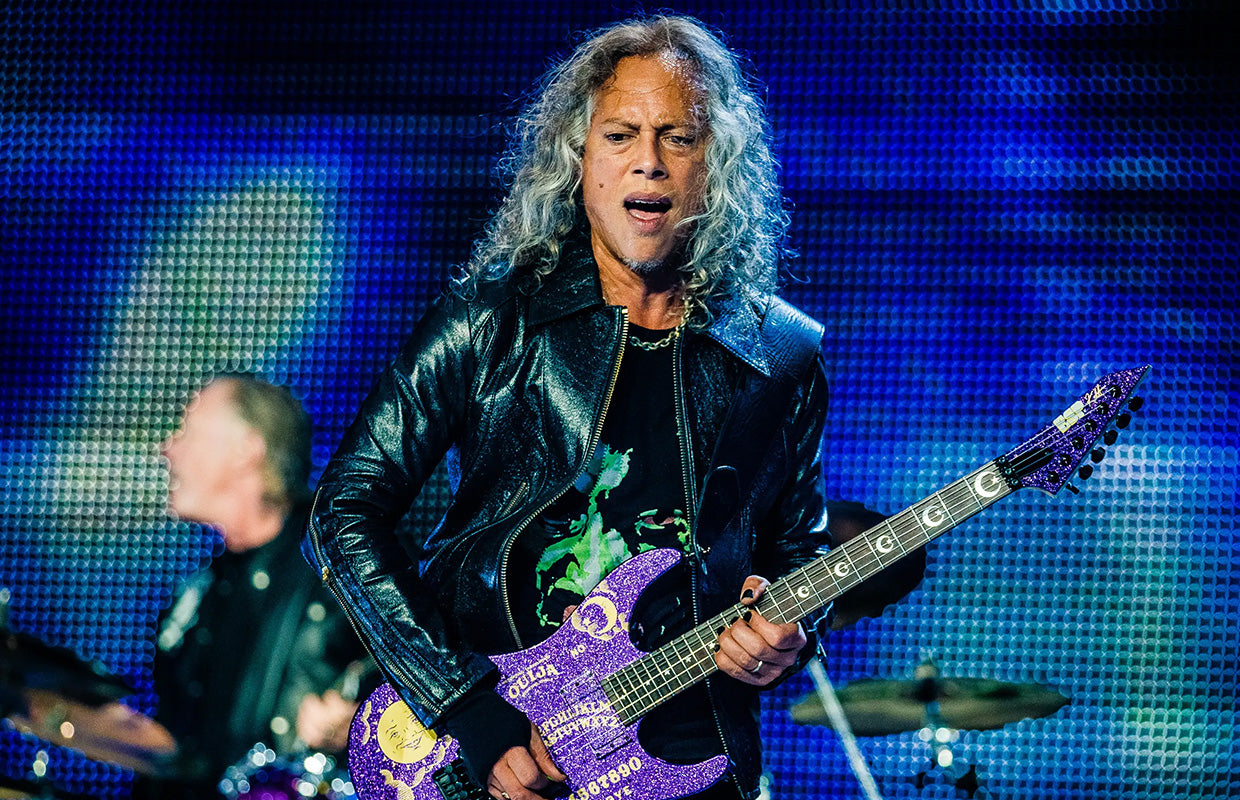 September 27, 2022By Vince Bellino 0 Comment
The Best Rock Songs About Soldiers for Veterans Day
Throughout music history, war conflicts have provided material for thousands of songs across multiple genres. Not only is it a topic that many of us can relate to (if you aren't a soldier or veteran yourself, chances are you know one), but it can also evoke strong feelings from its listeners.
In honor of Veterans Day, we thought it would be appropriate to revisit some of our favorite songs that pay respect to soldiers far and wide.
The Best Rock Songs About Soldiers for Veterans Day
Jimi Hendrix
"Machine Gun"
One of Hendrix's most iconic songs, Jimi played "Machine Gun" from 1969 until his death in September of the following year.
The song has two perspectives—it tells the story of both a U.S. soldier stationed in Vietnam and a Vietnamese citizen who are both wishing for the conflict to end. Hendrix's performance on "Machine Gun" is still deeply revered today. Following the second refrain, the genius left-handed guitarist taps into a previously-unheard sounds on the guitar by using it to recreate a battlefield soundscape.
While this song touches on themes of peace, Hendrix himself was very much pro-soldier. As a veteran of the 101st Airborne Division, he was always vocal with support for his fellow servicemen.
Alice in Chains guitarist Jerry Cantrell based "Rooster" on his father's time in Vietnam, where he had the nickname. However, Cantrell had to take some creative liberties with the lyrics, as Jerry Sr. rarely (if ever) spoke about his experiences overseas.
When Jerry played "Rooster" for his often-stoic father for the first time at an Alice in Chains show, it was immediately clear that the lyrics were on point. "At the end [of the song], he took his hat off and just held it in the air," he recalled.
There seems to be a recurring trend of songs written for fathers in this list of the best songs about soldiers. Heart's "Dear Old America" is dedicated to John Bushrod Wilson Jr., the Wilson sisters' father and a Marine Corps officer. Singer Ann Wilson explained that the song takes the perspective of a soldier who returns home from the war and struggles to relate to civilian life. "Dear Old America" highlights Heart's knack for foot-stomping arena rock later in their career, courtesy of some high-energy riffing from guitar duo Ben Mink and Nancy Wilson.
Creedence Clearwater Revival
"Fortunate Son"
Every rock fan knows the opening notes to Creedence Clearwater Revival's "Fortunate Son," guitarist Tom Fogerty's distorted guitar tone immediately recognizable. Like many of the other best songs about soldiers, "Fortunate Son" is a protest song borne of respect for soldiers.
As singer John Fogerty explained, the song was written at a time when distrust of authority was at an all-time historical high. As he wrote in his memoir, Fogerty was distressed to see that politicians and the wealthy were given deferments and cushy positions while regular people had to experience the firsthand horrors of war. "Fortunate Son" is an essential rock song in the Vietnam War protest canon.
"The Trooper" might be Iron Maiden's most exciting song, which is definitely saying something. Alongside the rest of the band, the galloping rhythms are the perfect backdrop for Bruce Dickinson's fist-pumping war epic.
Unlike the other songs mentioned so far, "The Trooper" is a bona fide battle anthem, extolling the glories of combat no matter how futile the battle may be. This track inspires legions of heavy metal guitarists and bassists to this day, not just for its lyrics about soldiers but for its technical musicianship. Learning to play "The Trooper" feels like a level up to a young guitarist.
Another heavy metal standard, Metallica's "One" is immediately recognizable as a song about war from the rumbling of machine gun fire and explosions that start the track. "One" is a musical retelling of the novel Johnny's Got a Gun, describing a World War I soldier who cannot see, hear or speak as the result of an artillery shell blast.
Today, "One" is a legendary track, going eight-times platinum alongside Metallica's ...And Justice for All album. The video that accompanies "One" uses footage from the movie adaption of Johnny's Got a Gun, further cementing the track's status as a song about soldiers.
Disturbed
"Indestructible"
Disturbed make no bones about the fact that "Indestructible'' is a song first and foremost for the troops. "It's meant to be something that would make them feel invincible," singer David Draiman told Rolling Stone. "Take away their fear and make them strong."
The title track to their 2008 album extols the pride a soldier takes in being called to serve, Draiman singing the song from the perspective of a soldier who feels indestructible. "Indestructible" dominated rock radio when it was released and for good reason: the chorus is infectious. The accompanying video seals the deal, showing soldiers in action throughout the ages.
Bolt Thrower
"Those Once Loyal"
UK Death Metal legends Bolt Thrower are certainly no strangers to the topic of war. In fact, every single song in their eight album, nearly 20-year-long career is centered around armed conflict.
On the band's final album, they decided to take a more solemn approach to their combat-based lyrics than on previous releases. The title track on Those Once Loyal specifically deals with the question of how to properly honor those who have died on the battlefield. No matter what themes you're looking for in your songs about soldiers, Bolt Thrower has you covered.
Sammy Hagar
"Remember the Heroes"
War itself is a controversial topic, but support for veterans shouldn't be, as Sammy Hagar reminded us with "Remember the Heroes" from 1982's Three Lock Box. The lyrics focus on a soldier who struggles to return to normal life after serving in an unnamed war. Unlike some rock songs about war that criticize soldiers, Hagar gives us a heartfelt reminder that war is the hardest on those who experience it—if they make it home at all.
Dire Straits
"Brothers in Arms"
There's nothing quite like a heavy closing track, which is exactly what Dire Straits gave us with the title track to 1985's Brothers in Arms. Told from the perspective of a dying soldier, we learn of the bravery of his brothers in arms through the band's lyrics. The song is slow and brooding, but ends in a fiery guitar solo.
Written during Britain's involvement in the Falklands War, guitarist and singer Mark Knopfler recorded a 25th anniversary version in 2007 to raise money for veterans still suffering from war complications.
Final Thoughts: The Best Rock Songs About Soldiers for Veterans Day
Want to recreate the tones used in these songs? Sounds like the job for Spark, our #1 best selling practice amp. A powerhouse 40 Watt combo, Spark is a smart amp and app that jams along with you using Intelligent Technology, with backing tracks available for any style you play. Including over 10,000 tones (and counting!) on the Positive Grid ToneCloud, you'll never run out of inspiration. Plus, you can use Spark as your USB audio interface for easy home recording and track your ideas with the included PreSonus Studio One Prime recording software. Find out more here.
---
Vince Bellino is a "professional" heavy metal nerd. His work has appeared in Decibel, The Daily Dot, Philadelphia Weekly and more.