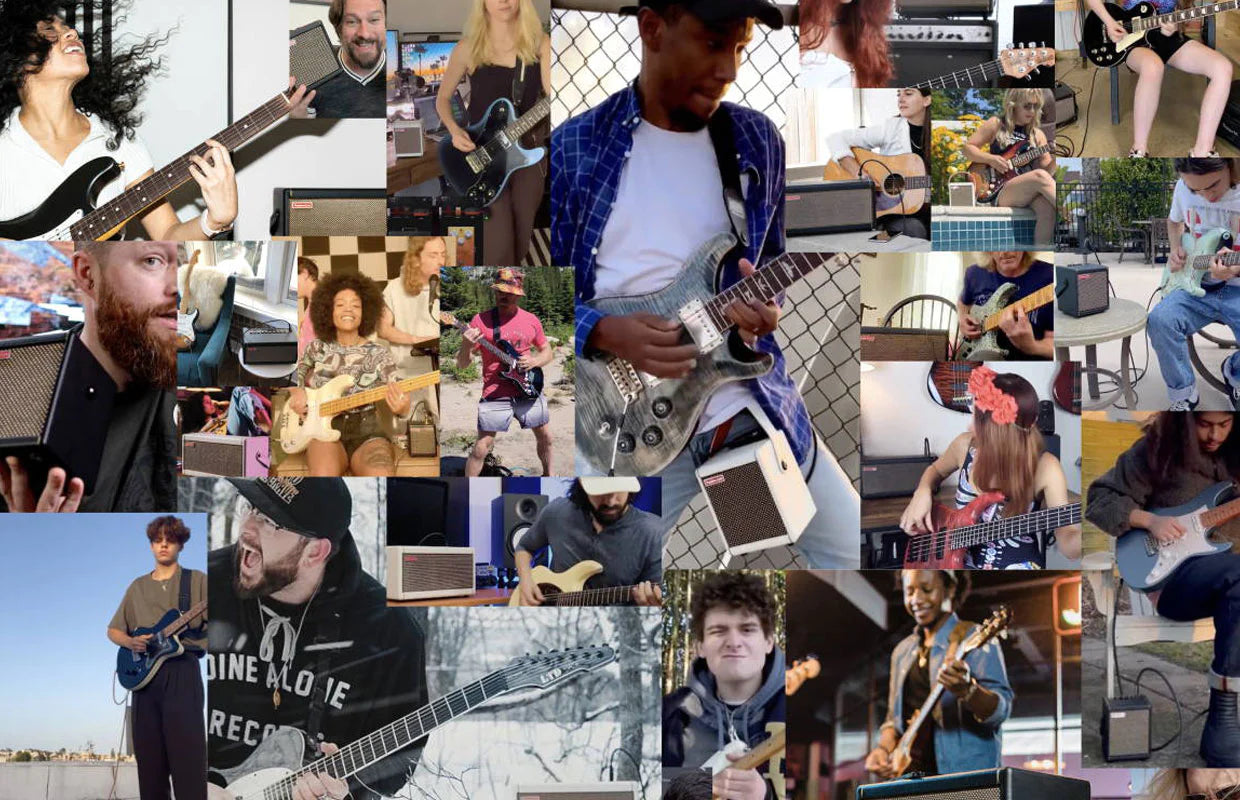 November 07, 2022By Joshua Fernandez 0 Comment
Break out the champagne, because it's official. We've hit the incredible milestone of 300,000 Spark players!

The smart amp revolution is in full swing, and we're honored that 300k global players have ignited renewed energy around guitar. It's a community fueled by limitless tone customization, inspiring smart technology, and most importantly, the simple act of playing more.

Exactly how much playing, you ask? 213+ million minutes and counting.

To celebrate the occasion, we've created infographics that map out exactly what this community of guitar looks like – how much they're playing, what they're playing, and where they're playing. Take a peek below.

And to the Spark players around the world, we'd like to thank you for showing up, plugging in, and playing more – day after day. Let's keep it going!



Delivering vivid, spacious sound and elevated tone, our award-winning Spark 40 smart guitar amp is a compact home rig that truly rocks. You can jam, play and practice more with millions of songs. Plus, access over 10,000 tones powered by our award-winning deeply powerful BIAS tone engine.

You've never heard a small amp sound like this. Introduced earlier this year, Spark MINI is a mind-blowing portable powerhouse delivering smart guitar playing to go. With multi-dimensional high-quality sound, all-new Smart Jam, video creation, and Bluetooth® audio streaming, it's the biggest smallest rig ever.

Special 300k celebration bundles, offers and more are now live. Plug in here.

The smart guitar revolution is here. Ready to join us?



Spark 40, Spark MINI & Spark Control – a wireless foot controller for the Spark amps.