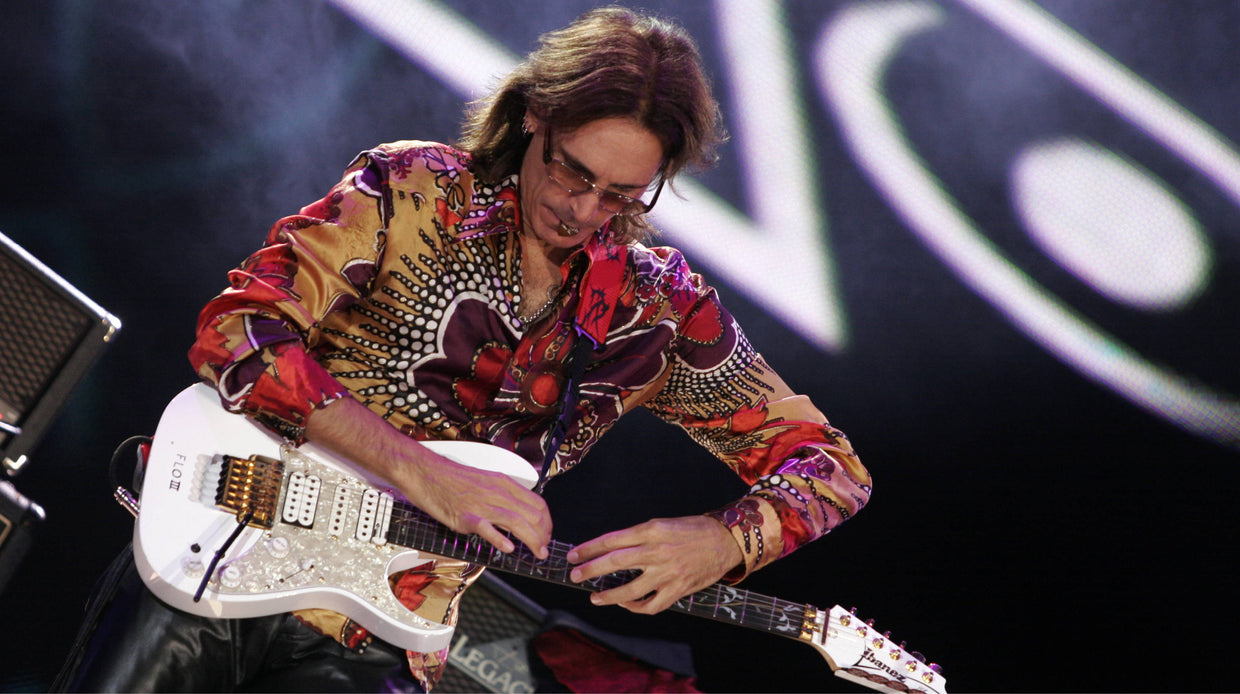 September 27, 2022By laura.whitmore@positivegrid.com BigCommerce 0 Comment
The Best Christmas Guitar Songs of All Time
By Brad Tolinski
Nothing can put you in the holiday spirit quicker than Christmas music. While many of the greatest Christmas songs are traditional in nature, since the 1930's musicians and composers have been busy putting their own contemporary spin on this special time of the year, from children's songs like "Santa Claus is Comin' to Town" and "Rudolph the Red-Nosed Reindeer," to sentimental ballads like "White Christmas" and "Have Yourself a Merry Little Christmas." Sure… these easy Christmas songs on guitar are probably not why you picked up an axe in the first place. But if you're looking for Christmas songs on guitar that are slightly left of center, then we have some great news for you.
In recent years, some of the greatest guitarists in the world have had a ball revisiting these timeless songs...and some have even created new classics of their own. In the following we've made a list—and checked it twice—of some of our favorite guitar-oriented Christmas performances. Some are no doubt familiar to you, but we also tried to dig up some new holiday treasures that we hope will make your day merry and bright.
Best Christmas Guitar Songs
John Lennon and Yoko Ono
"Happy Xmas (War is Over)"

After a very difficult 2020, this incredible song by Beatle John Lennon and his wife Yoko Ono seems particularly calming and relevant. With six easy chords, "Happy Xmas (War is Over)" is a wonderful Christmas song to play on guitar for your "near and dear ones...the old and and the young." While it was originally written as a protest song against the Vietnam War, its theme of peace is universal and has become a holiday standard.
Chuck Berry
"Run Rudolph Run"

Recorded in 1958, this is the grandaddy of rock and roll Christmas songs. It is so rock and roll, that singer/guitarist Chuck Berry explicitly mentions in the lyrics that all he "wants for Christmas is an electric guitar." As one of the easy Christmas songs on guitar to master, if you can play F, C and G chords, you'll have no problem rattling off "Run Rudolph Run" under your next Xmas gathering. Leave it to the man that wrote "Johnny B. Goode" to compose one of the best christmas songs for guitar.
Steve Vai
"Christmas Time is Here"

While Christmas is generally a happy time, it can also be a time to reflect. Guitar virtuoso Steve Vai's melancholy interpretation of "Christmas Time is Here," originally written for the 1965 television special A Charlie Brown Christmas, is perfect for quietly looking out the window and watching the snow fall. The melody is beautiful, and while it was originally composed by Vince Guaraldi for the piano, this is a fabulous Christmas song to play on the guitar.
Steve Lukather
"The Christmas Song"

Toto guitarist Steve Lukather has played sessions with everyone from jazz legend Miles Davis to Michael Jackson to John Lennon. Here he demonstrates his incredible chops and brilliant arranging skills on this up-tempo version of "The Christmas Song." While this classic pop melody is usually sung by crooners like Frank Sinatra, Nat King Cole and Bing Crosby, Lukather demonstrates that with enough imagination you can take any holiday tune and turn it into a barn burning Christmas song for the guitar.
Tommy Emmanuel
"One Christmas Night"

Although it was composed recently, this is one of our favorite acoustic guitar Christmas songs. Listen as Tommy Emmanuel conjures the holiday vibe with his tasteful use of such techniques as false harmonics and tremolo picking. You can almost smell the cookies baking and see the presents under the tree! For those feeling ambitious, during your holiday break we challenge you to try to learn how to play this song on guitar using one of the many online transcriptions. C'mon, you can do it!
The Brian Setzer Orchestra
"Jingle Bells"

Who knew that "Jingle Bells" could rock so hard? Watch as Stray Cat's guitar legend Brian Setzer turns the cheery carol into one of the hottest and best electric guitar Christmas songs. Of course, it doesn't hurt that he's accompanied by a stunning big band and a chorus of backup singers. Still, if you're in the mood to boogie under the mistletoe, it doesn't get much better than this.
Gary Hoey
"You're a Mean One, Mr. Grinch"

Now for something completely different. If you've ever wondered what it would sound like if Pantera played Christmas music, here's your answer. Six-string wizard Gary Hoey—who has produced several albums of electric guitar Christmas songs—goes completely wild on this amusing version "You're a Mean One, Mr Grinch," a song that was originally written and composed for the 1966 cartoon special, How the Grinch Stole Christmas. Perfect for moshing around the tree.
Eric Johnson
"The First Noel"

"The First Noel" is just one of those tunes that always sounds lovely on guitar. This version by the legendary player Eric Johnson is particularly terrific. By mixing acoustic and electric sounds with jazzy chords, a few well selected blues notes and some country-style licks, Johnson creates a Christmas musical arrangement that will appeal to just about anyone.
B.B. King
"Merry Christmas, Baby"

Christmas isn't always for the kids and the family. It can also be a time to cuddle up in front of the yule log with your special someone. You may ask, "Is there a Christmas song to play on the guitar to help set the mood?" You betcha. Here's our suggestion, "Merry Christmas, Baby" by the one-and-only Blues Boy King. The name says it all.
Dio
"God Rest Ye Merry Gentlemen"

We thought we'd end our list with the ultimate crushing electric guitar Christmas song. Has there ever been a heavier melody than "God Rest Ye Merry Gentlemen"? We think not! Especially when you have Ronnie James Dio and Black Sabbath guitarist Tony Iommi piledriving the message home. Are you naughty or nice? This is definitely the Christmas song to play on guitar if you are the former.
Final Thoughts: Best Christmas Guitar Songs
You don't have to visit Santa's workshop to find a practice amp that's both feature-packed and affordable — let Spark fulfill your jamming needs. A powerhouse 40 Watt combo, Spark is a smart amp and app that jams along with you using Intelligent Technology, with backing tracks available for any style you play. Including over 10,000 tones (and counting!) on the Positive Grid ToneCloud, you'll never run out of inspiration. Plus, you can use Spark as your USB audio interface for easy home recording and track your ideas with the included PreSonus Studio One Prime recording software. Find out more here.
---
Brad Tolinski is perhaps best known for his work as the editor-in-chief of Guitar World Magazine for 25 years. He is also the author of Light and Shade: Conversations with Jimmy Page (Crown); and Play It Loud: An Epic History of the Style, Sound and Revolution of the Electric Guitar (Doubleday), which was the basis for a 2019 guitar-focused exhibition at the Metropolitan Museum of Art in New York City. Most recently he edited the 50th Anniversary Commemorative Issue of CREEM magazine, and his latest book Eruption: Conversations with Eddie Van Halen (Hachette) will be coming out in October 2021.