10 Years of Positive Grid
For the past 10 years, Positive Grid has been pushing the boundaries of guitar and music technology, software, hardware and sound. See how the guitar revolution began.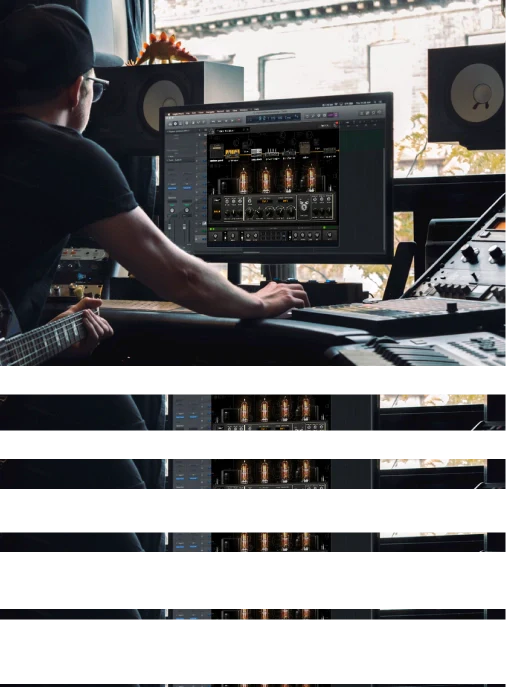 2011 - Let's Jam
JAMUPTHE FIRST EVER MOBILE JAM APP
The multi-effects guitar processor that goes with you anywhere, JamUp – the world's first mobile jam app – officially hits the scene.
2013 - Going Big
POSITIVE GRID IS BORN
A small team with a big vision. Positive Grid is officially established, bringing together musicians and engineers ready to shape the future of guitar.
Learn More
2014 - Getting Amped
BIAS AMP
AMP EMULATION SUPERCHARGED
Say hello to BIAS Amp, a revolutionary plug-in and software for utterly realistic guitar amplifier emulation.
Learn More
2015 - The new rig.
BIAS FXTHE ALL-IN-ONE GUITAR POWERHOUSE
Amps, effects, pedals – it's all here. BIAS FX launches, giving guitarists the tools they need to dream up any tone imaginable.
2016 - Make it louder.
BIAS HEAD & RACKCRUSHING THE STAGE WITH 600 WATTS
BIAS Head & Rack brings all of our legendary tone customization to hardware, ready for stages and studios everywhere.
2019 - More power. More real.
BIAS FX 2LEADING THE NEW ERA OF TONE
Re-engineered with a higher resolution DSP engine, BIAS FX 2 delivers hyper realistic guitar effects processing to make jamming & recording even more inspired.
learn more
2020 - Lighting a fire.
SPARKTHE SMART GUITAR REVOLUTION
Plug in and play more – with a community of 200,000+ players, the Spark smart amp & app reignites a global passion for guitar.
Learn More